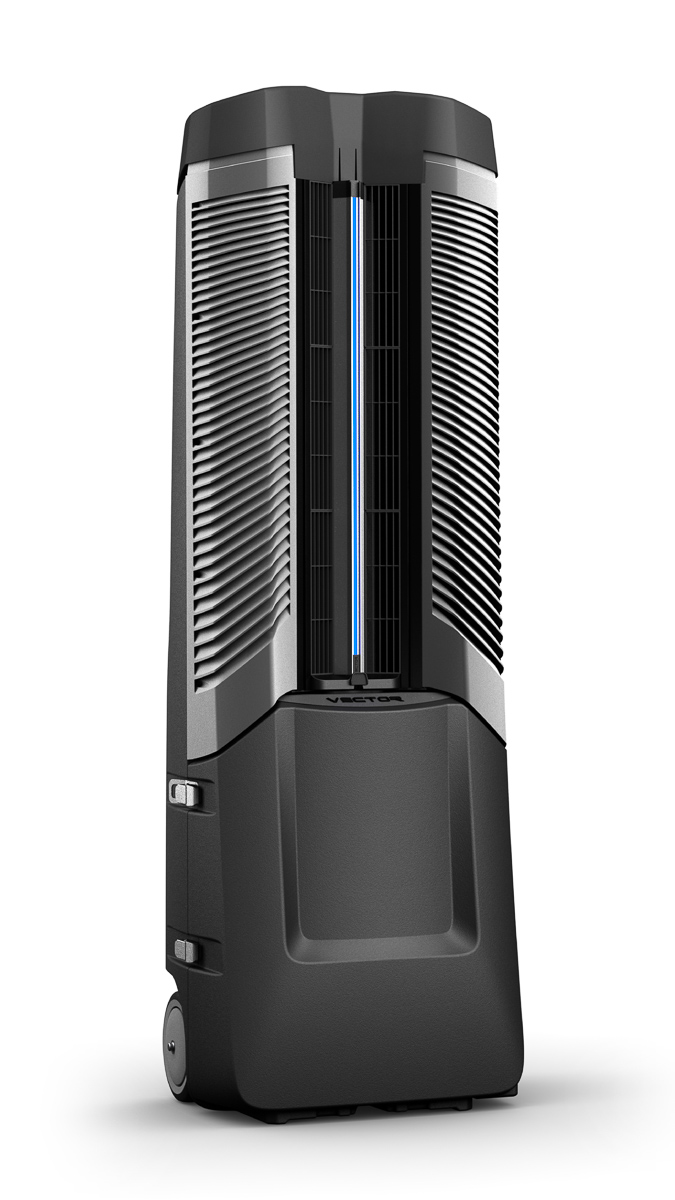 High-performance airflow technology and advanced misting system.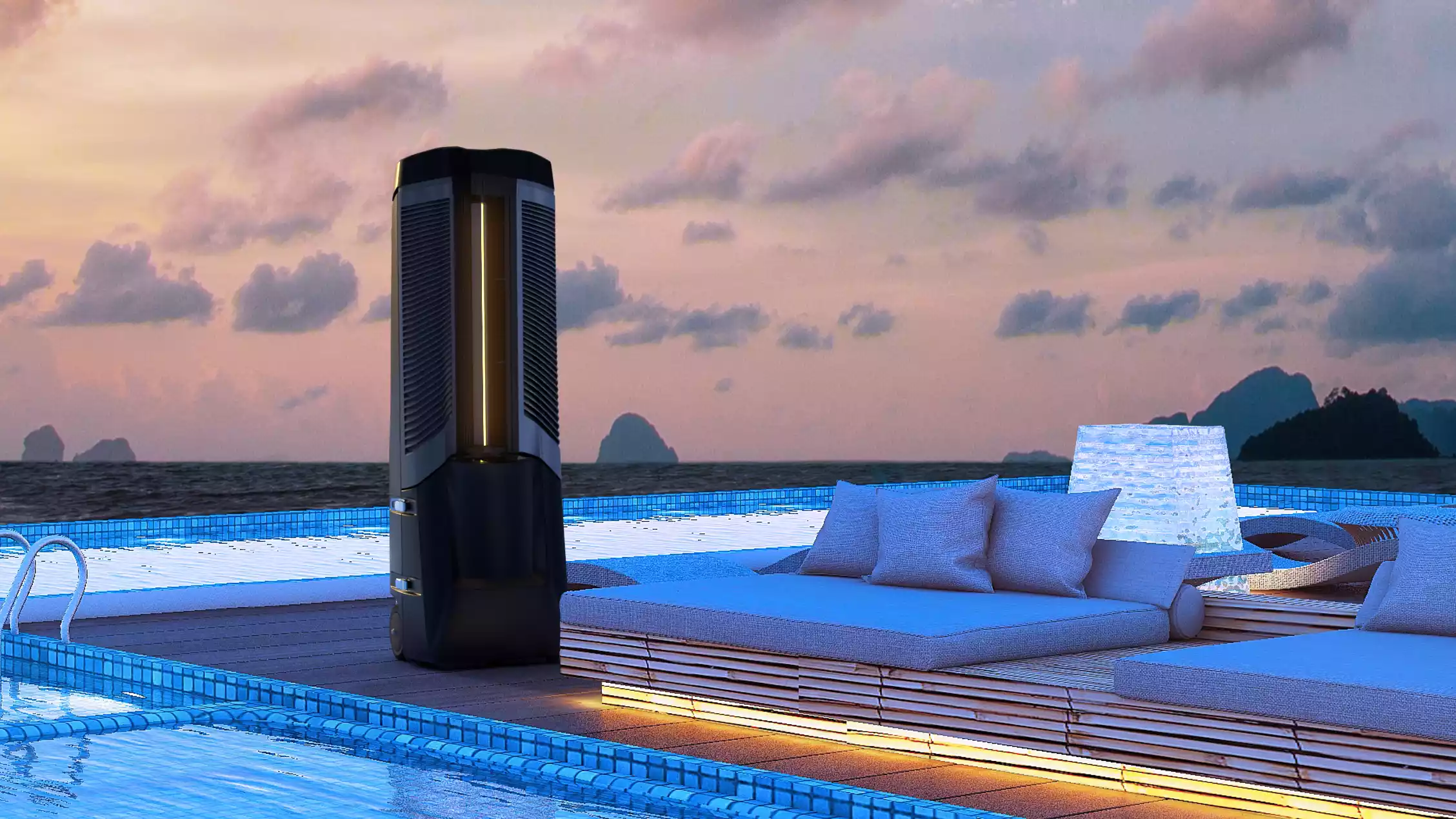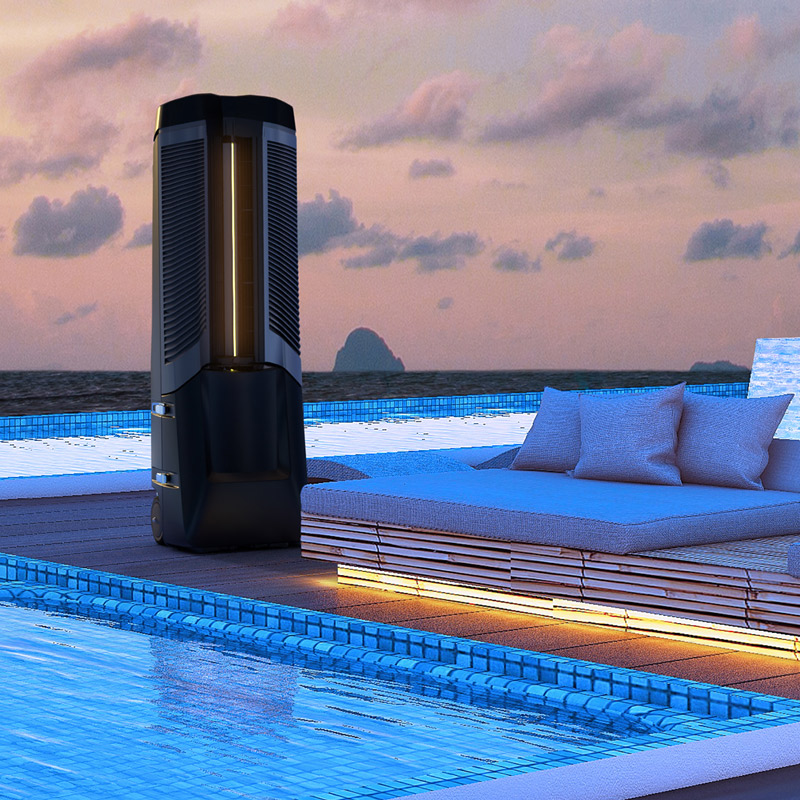 A masterpiece of modern engineering
Elegant, minimal, and modern. Vector is the first high-performance outdoor mobile cooling system of its kind. Elevate your cooling experience with a system that looks just as incredible as it performs.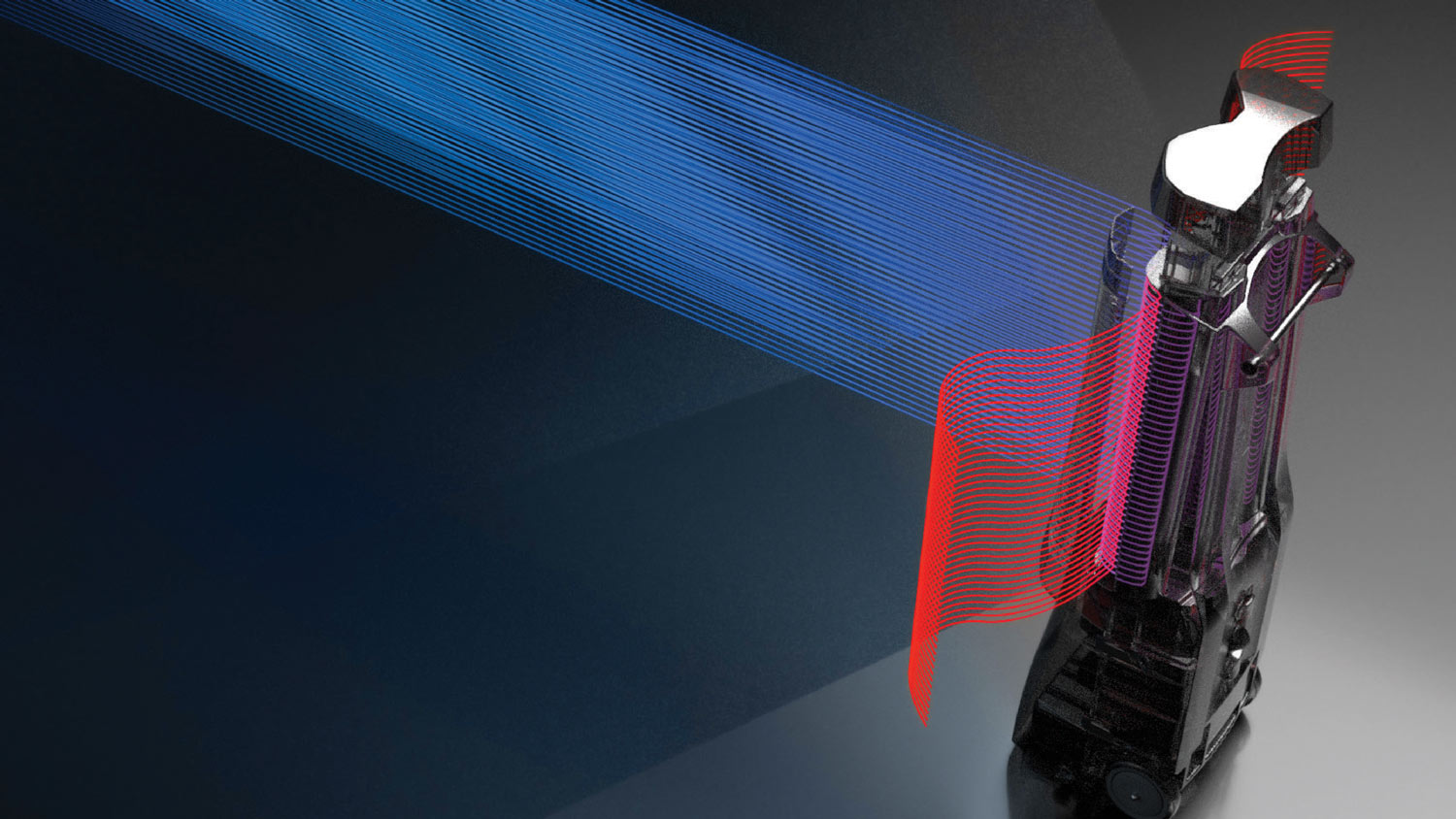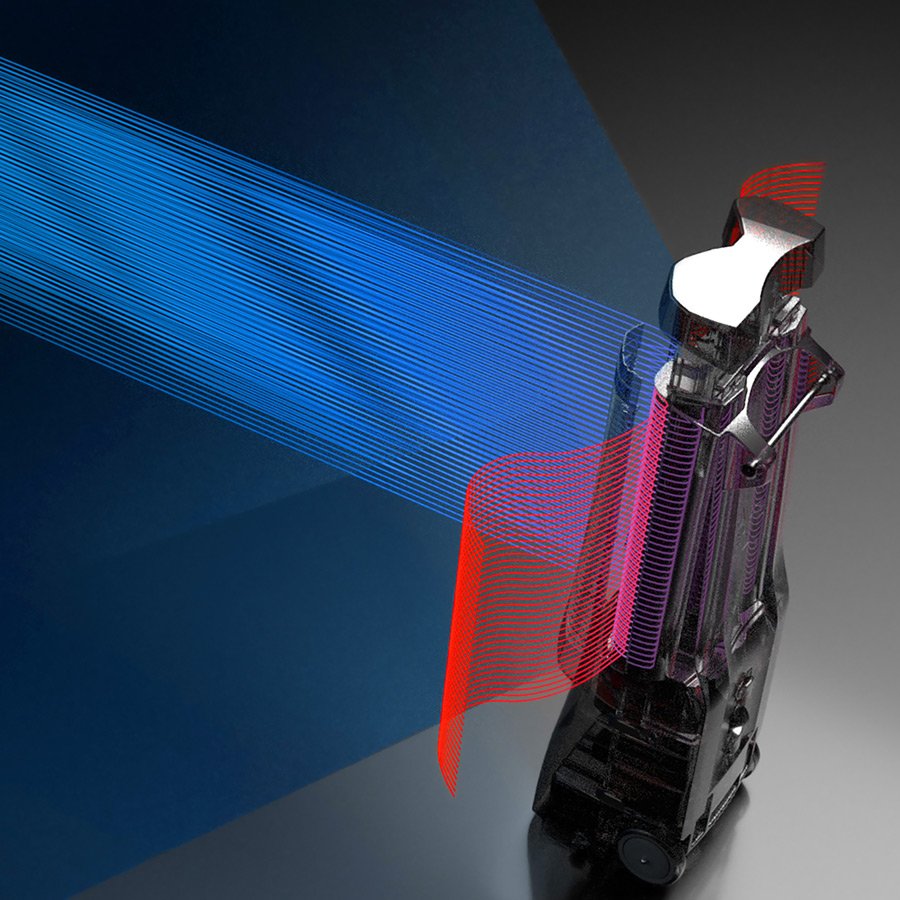 Imagine the possibilities
Stop wasting time struggling with bulky, outdated cooling systems. Enjoy head-to-toe coverage, digitally oscillate air over 100° range, and even position Vector against a wall without reducing air flow.
Don't let Vector's good looks fool you.
This type of versatility makes Vector ideal for a variety of applications, from poolside or a restaurant patio to commercial and industrial settings.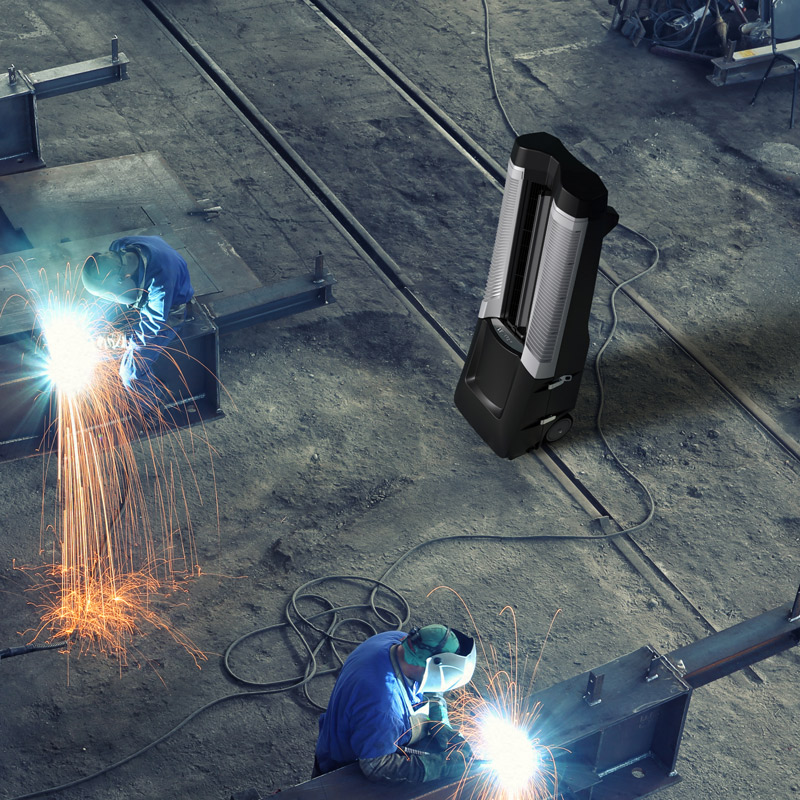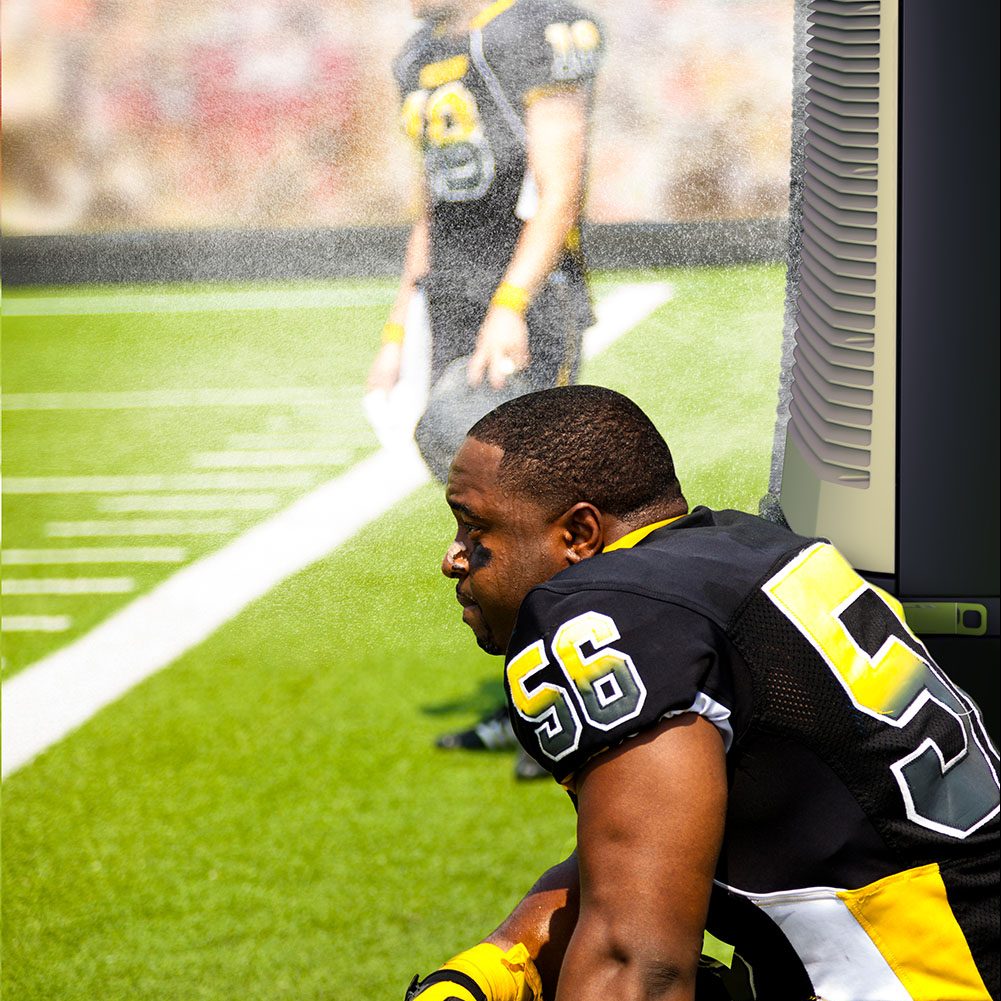 Customize your mobile cooling experience
With the touch of a button, Vector can produce a clean, ultra-fine mist that won't oversaturate your environment.
However, when you need maximum cooling power, you can increase the mist intensity to the highest level for the ultimate cooling experience.
Reduce employee turnover, increase productivity, and most importantly, keep your team safe with Vector's cutting-edge mobile cooling technology.
Additionally, Vector constantly circulates stored water which mitigates the risks of any harmful buildup.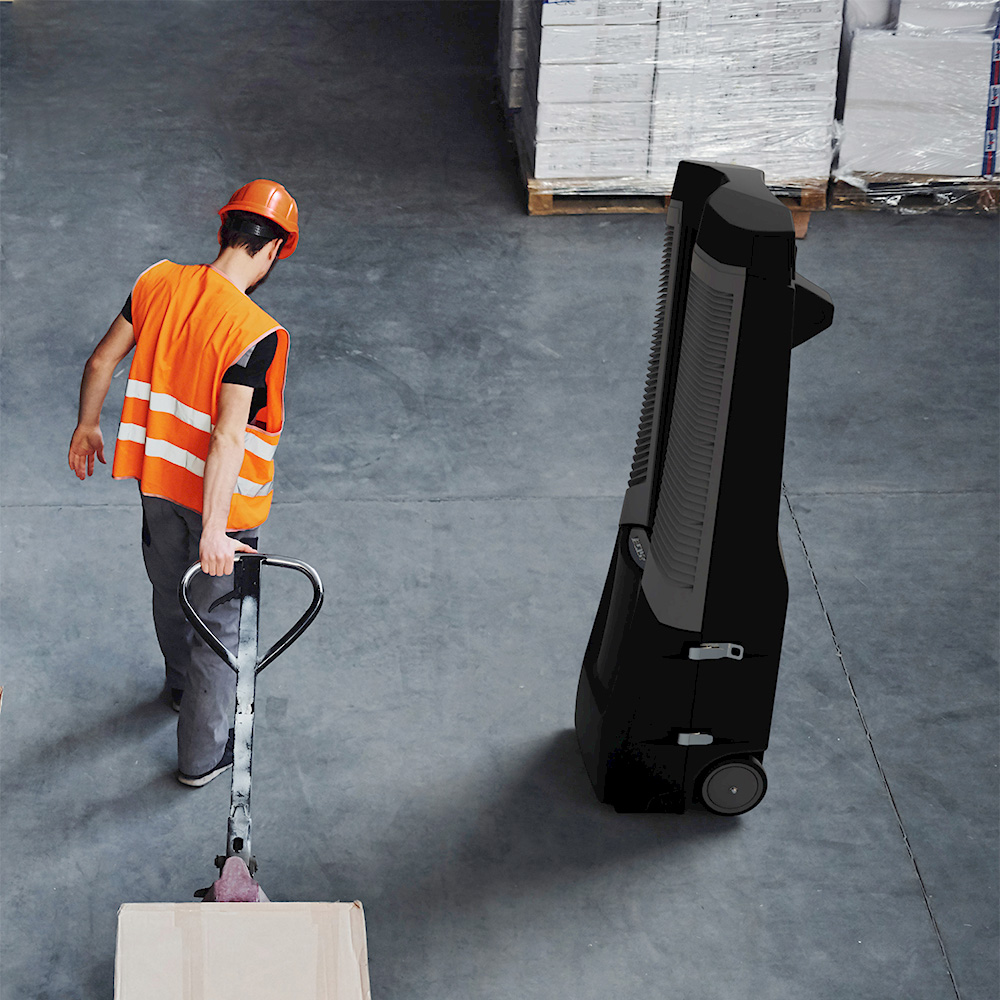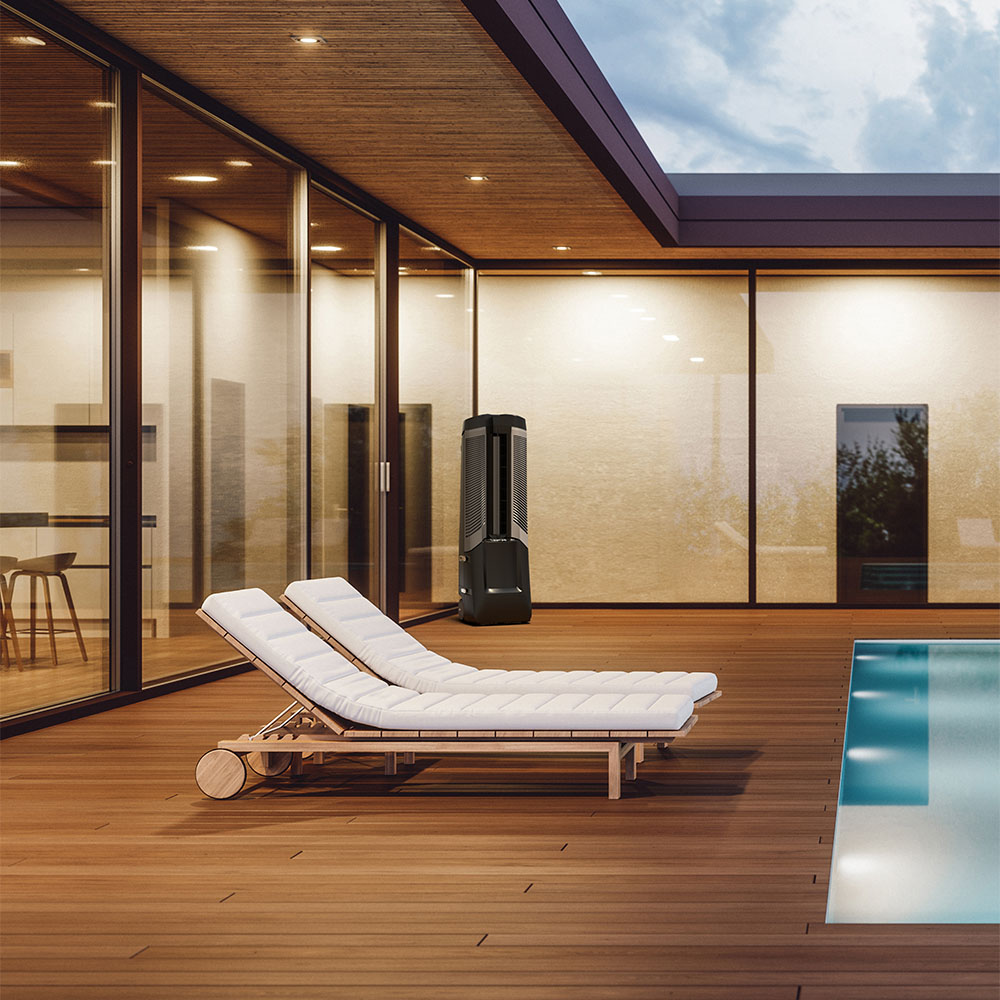 A quiet mobile cooling solution
As a result of precise engineering and expert craftsmanship, Vector's revolutionary fan technology is ultra-quiet.  
In fact, it's exponentially quieter compared to other portable cooling fans that offer similar air power.
Vector's LED Info Bar displays system status notifications and doubles as a customizable ambient light. In the event that Vector needs water or additional care, the LED Indicator will display a subtle alert.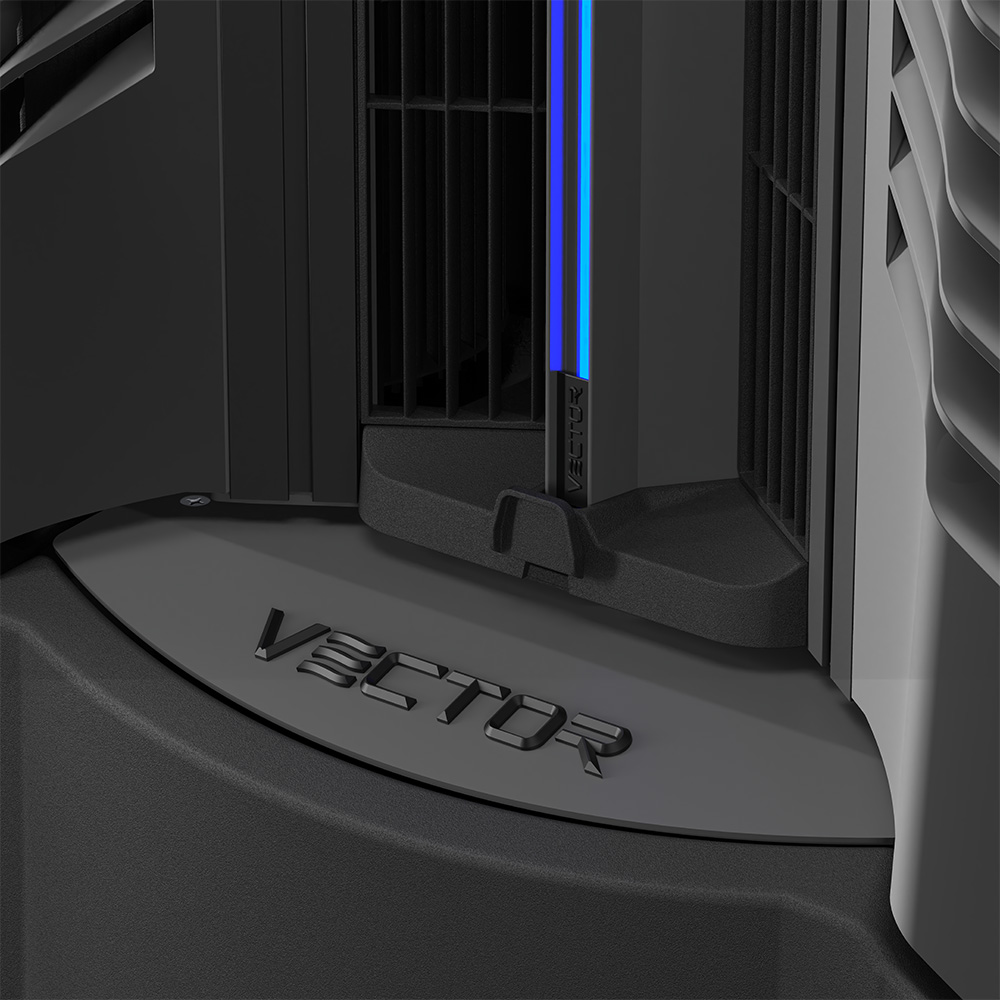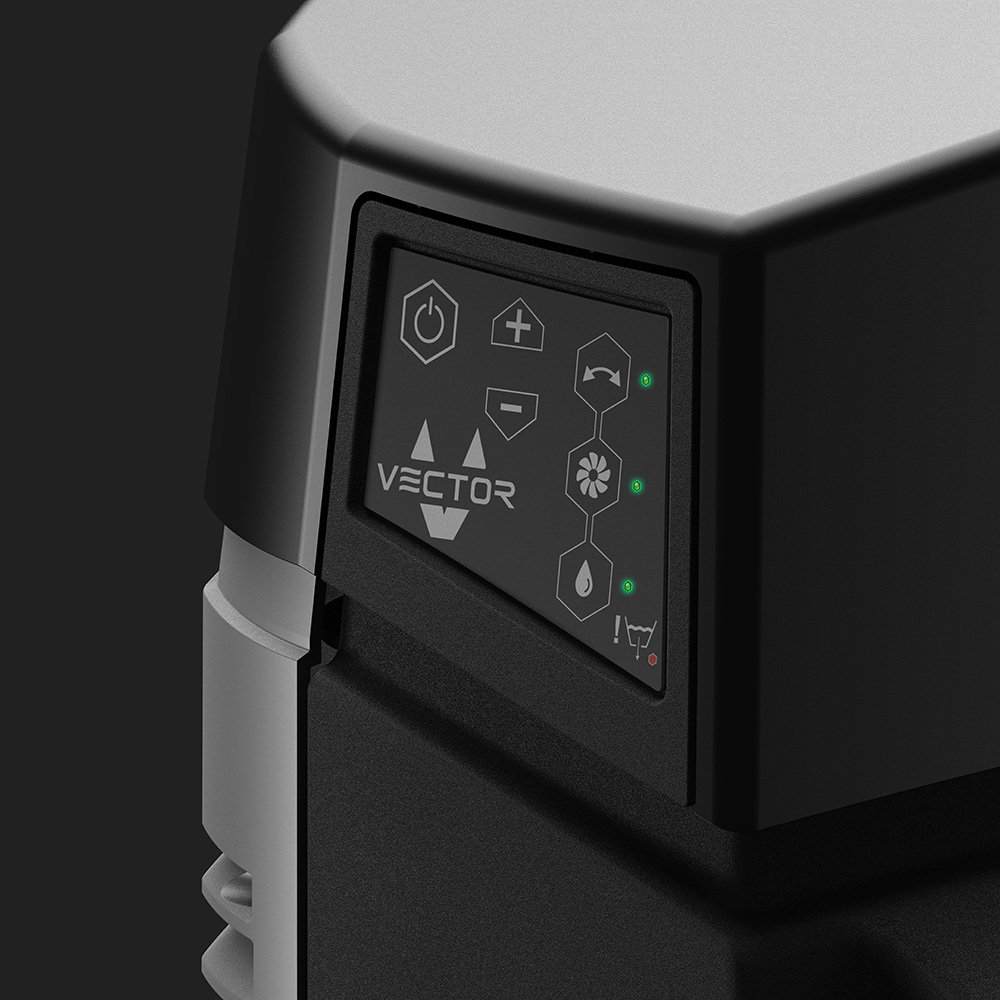 Intuitive and easy to use controls.
We made it easy to adjust Vector's fan speed, oscillation rate, or misting levels with the touch of a button. 
Easily move Vector across any type of surface
Vector was designed to move similarly to a hand truck or dolly. Simply tilt it back and go.
Additionally, all-terrain castors make it possible to move Vector across sand, dirt, or grass.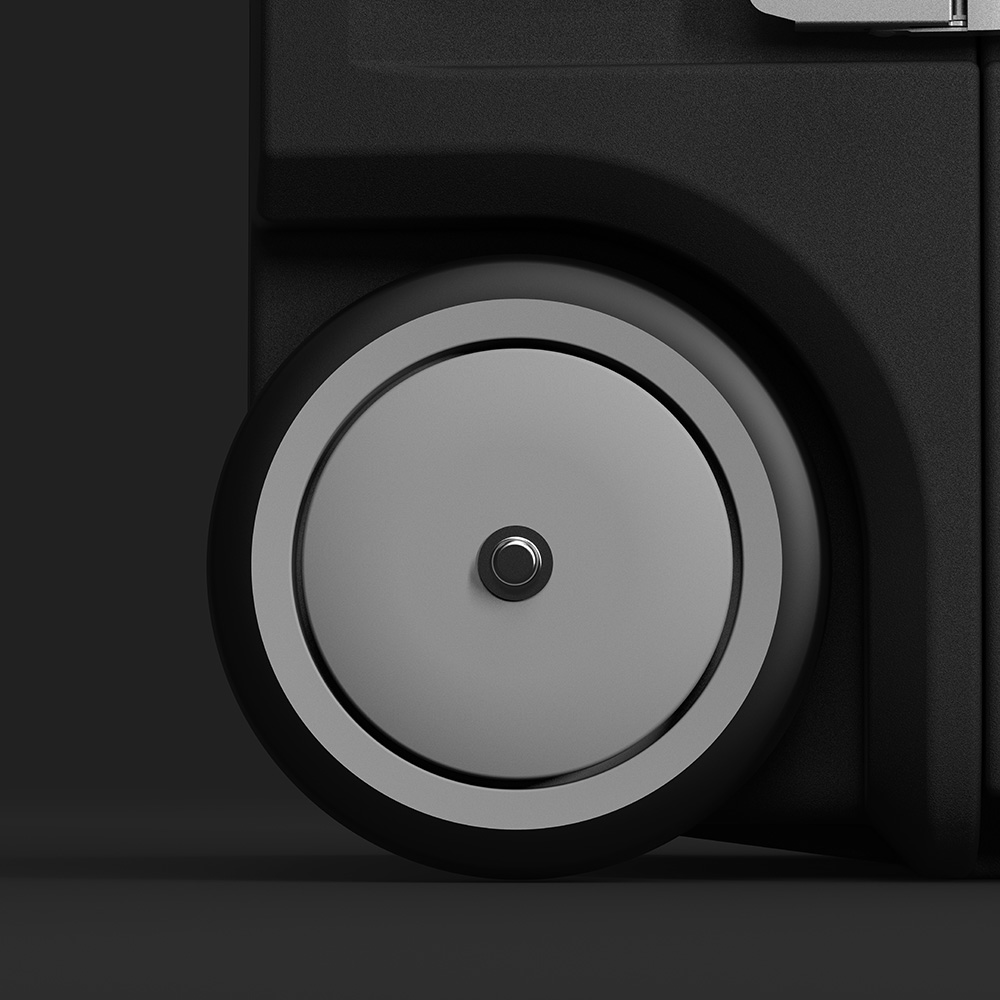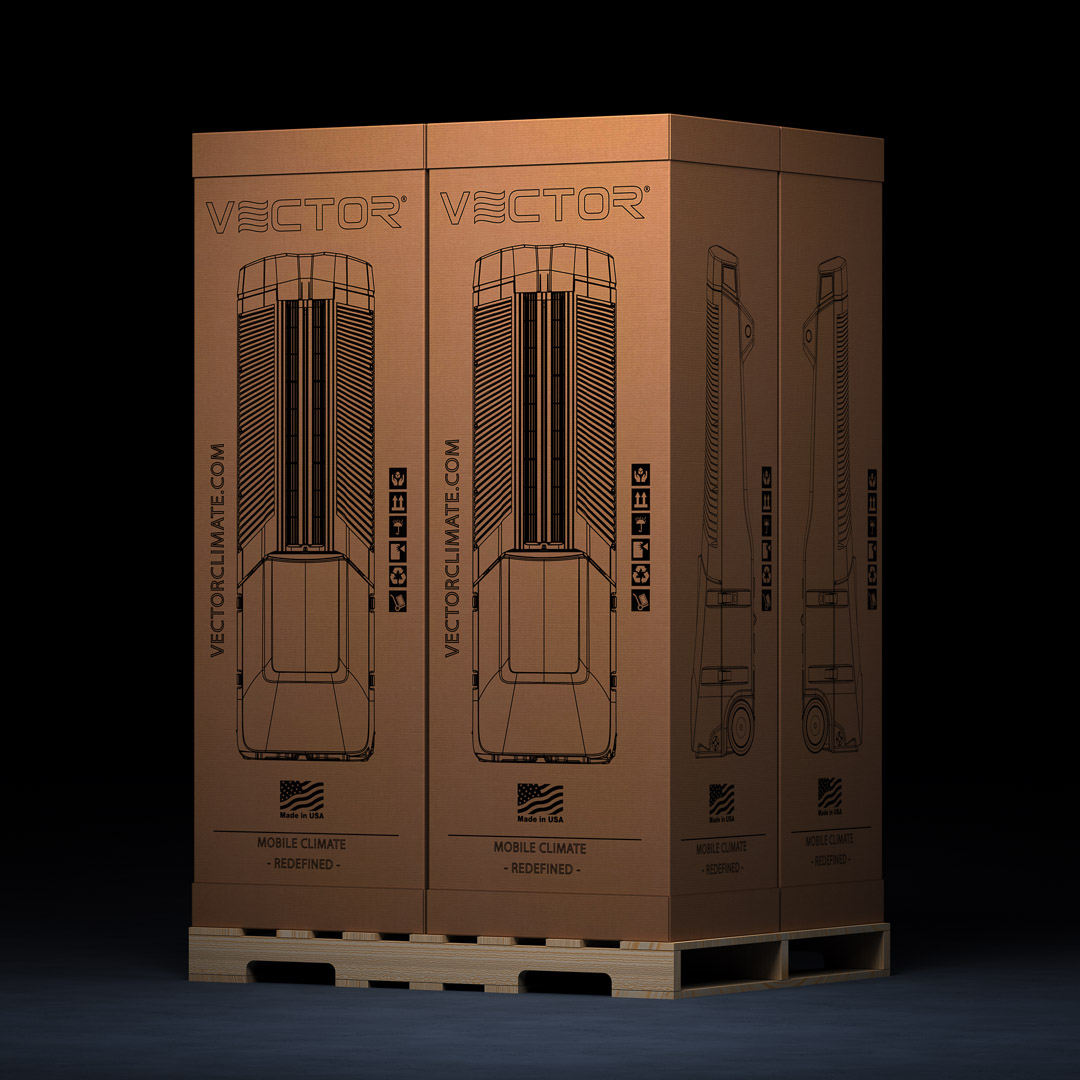 Easy to ship and transport
Vector is 400% more efficient than the competition when it comes to transporting and shipping. Four Vectors fit perfectly on a standard shipping pallet.
For equipment rental companies, this type of ingenuity can make a world of a difference.
Dimensions and mobile cooling performance
Vector meets (and exceeds) the following safety standards:
Connect with an expert today
for more information or pricing.
Fill out this quick form below and one of our mobile cooling experts will reach out to you as soon as possible.