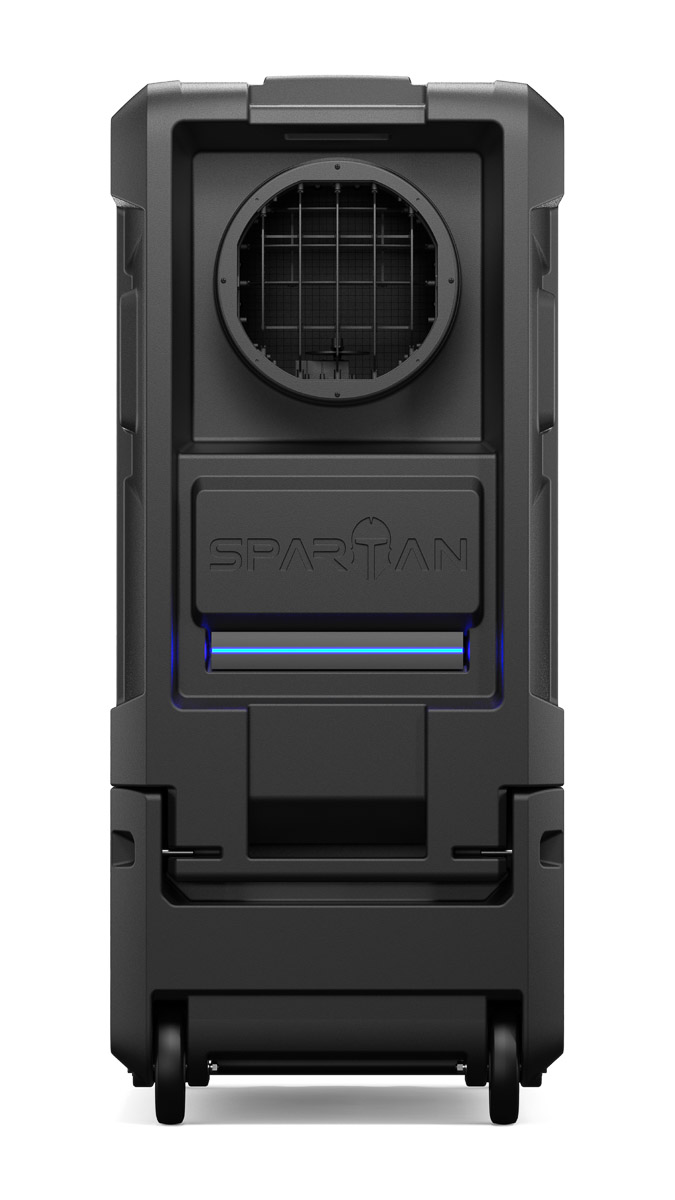 Reshaping how the world
experiences portable evaporative cooling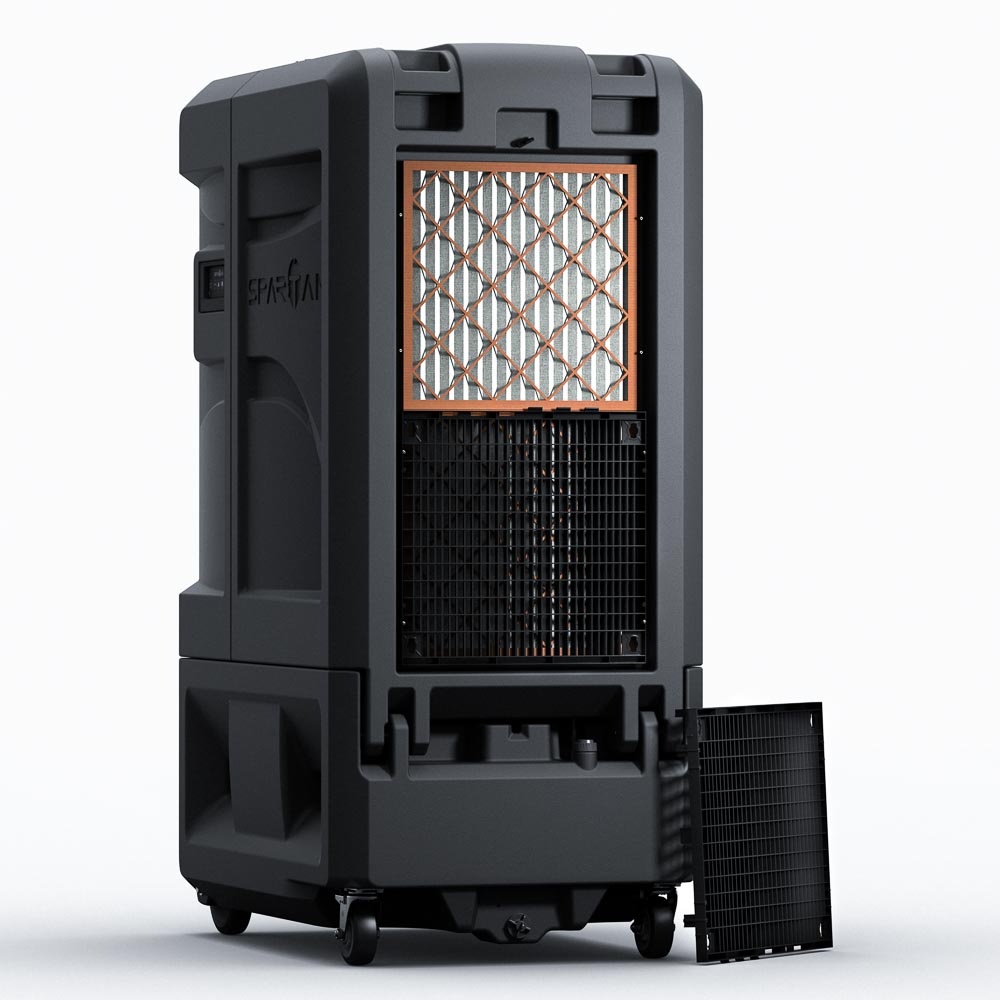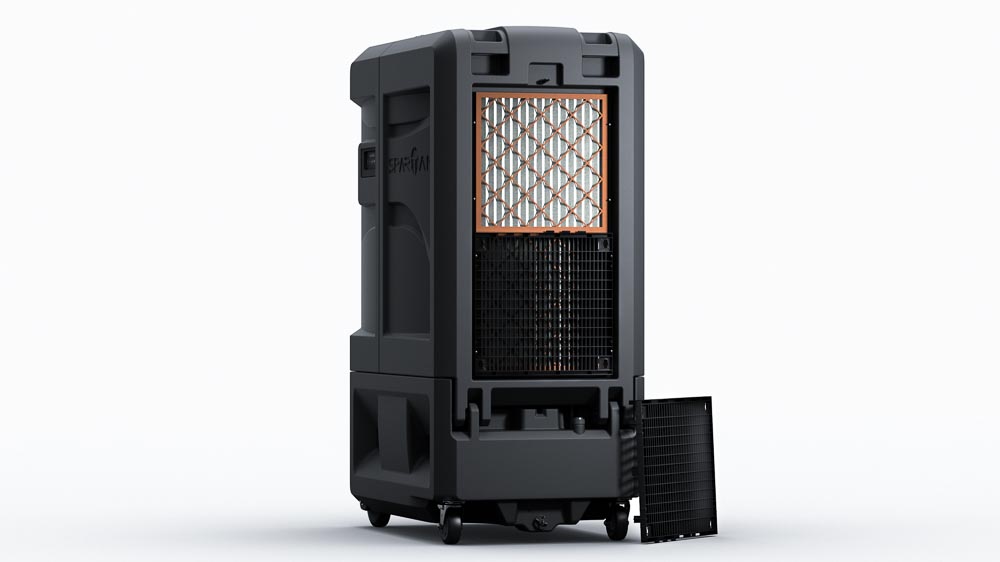 Smart evaporative cooling with air filtration.
Combat extreme temperatures and trap up to 98% of allergens, pollutants, and airborne viruses with Spartan, a revolutionary mobile evaporative cooling system that is truly in a class of its own.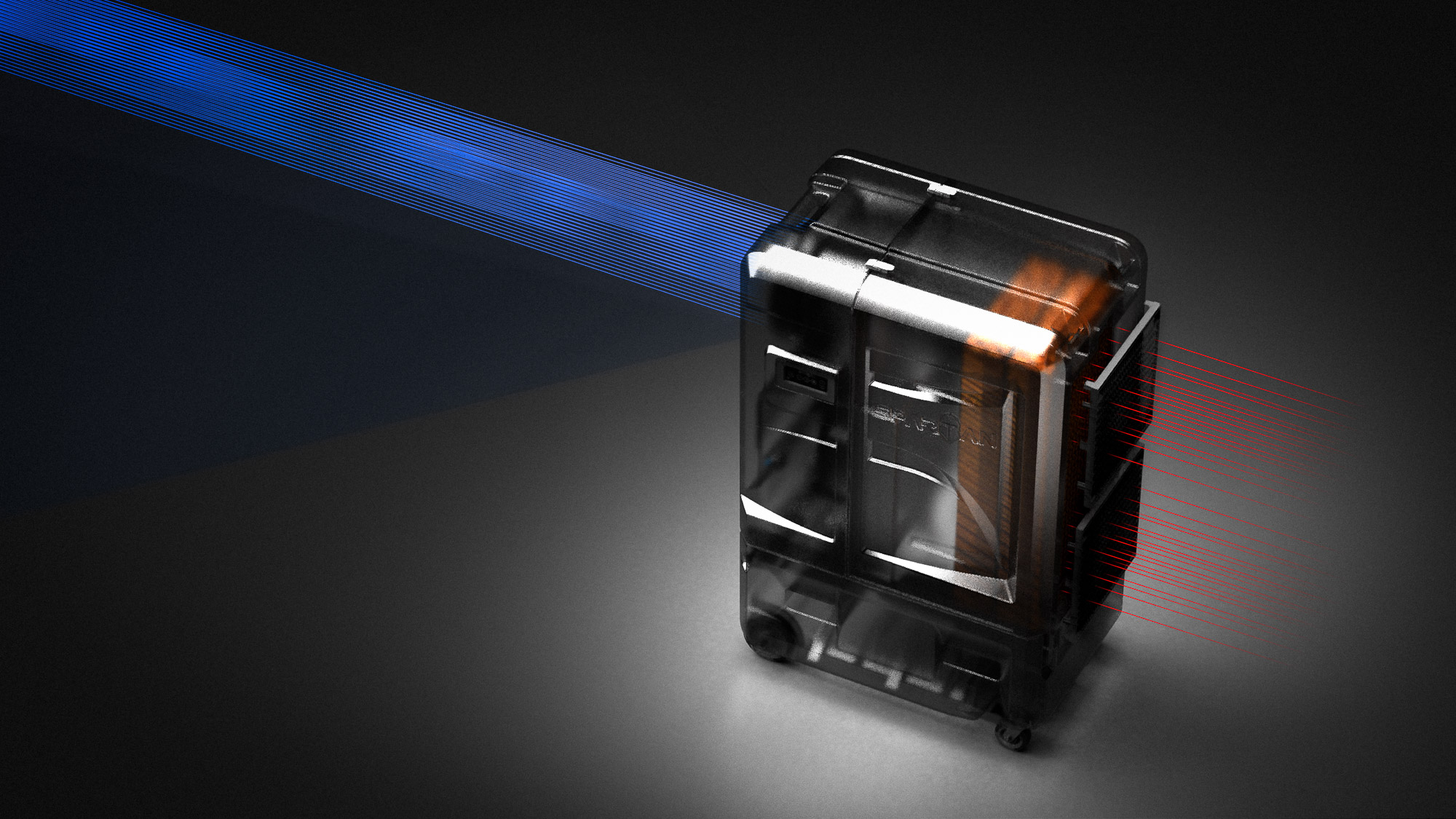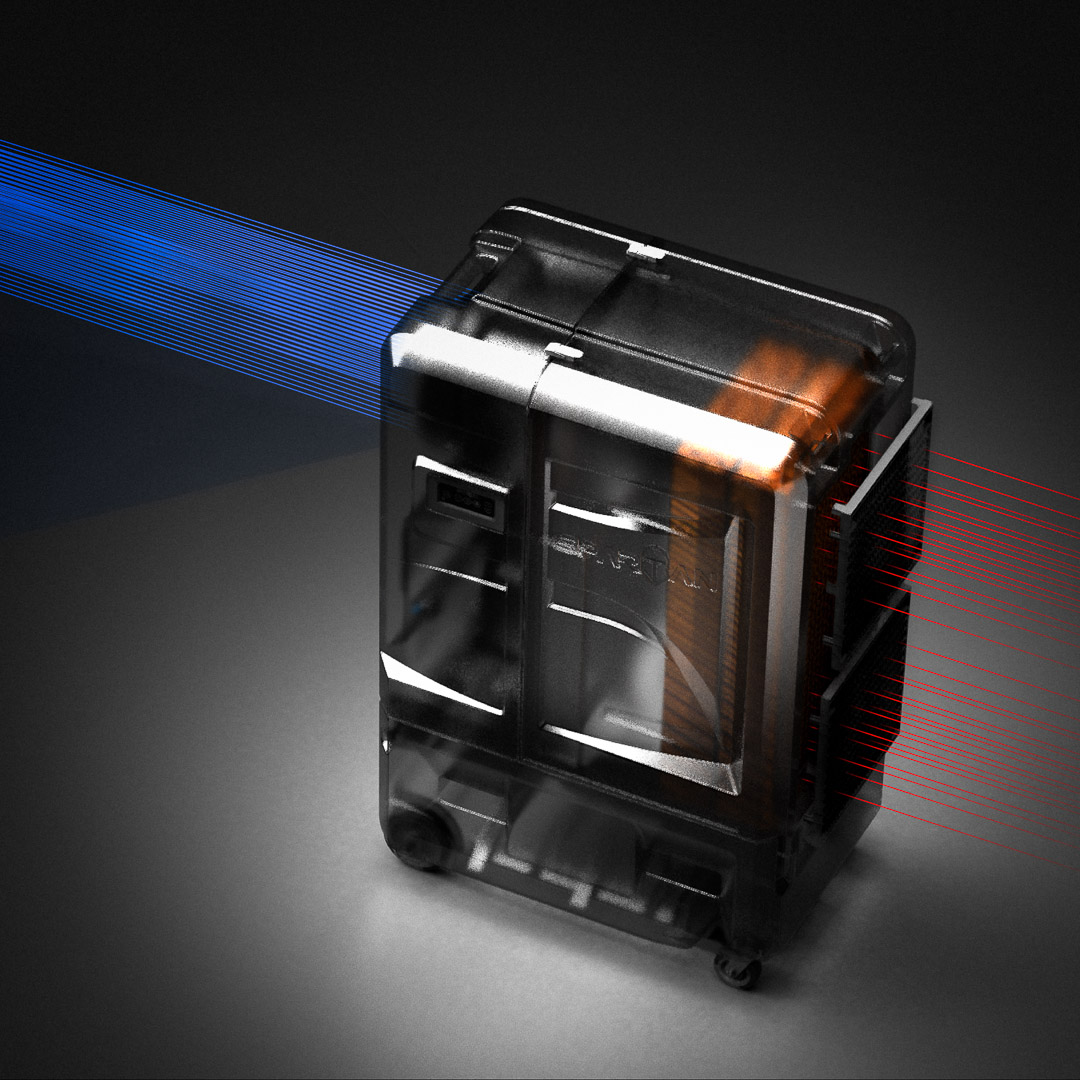 High-performance airflow + EcoDry Technology
Spartan's state-of-the-art fan technology quietly produces a smooth and powerful air stream that can cool up to 25°. Cover a wide area with adjustable oscillation speeds or attach flexible ducting for more versatility.

When you're done using the system, Spartan's AutoDry Technology runs on low-power to ensure the evaporative media is dry to prevent harmful buildup.
The world's toughest mobile evaporative cooler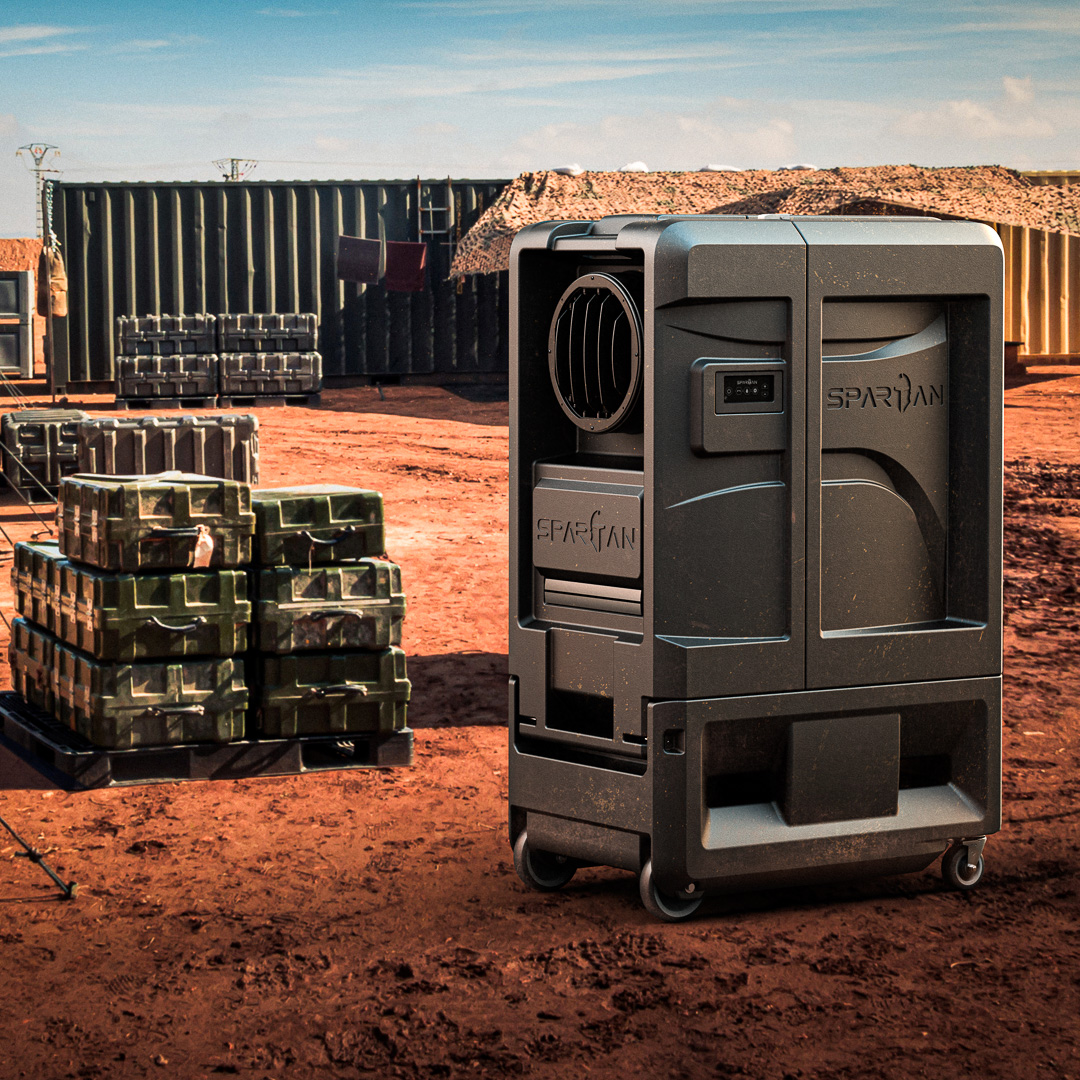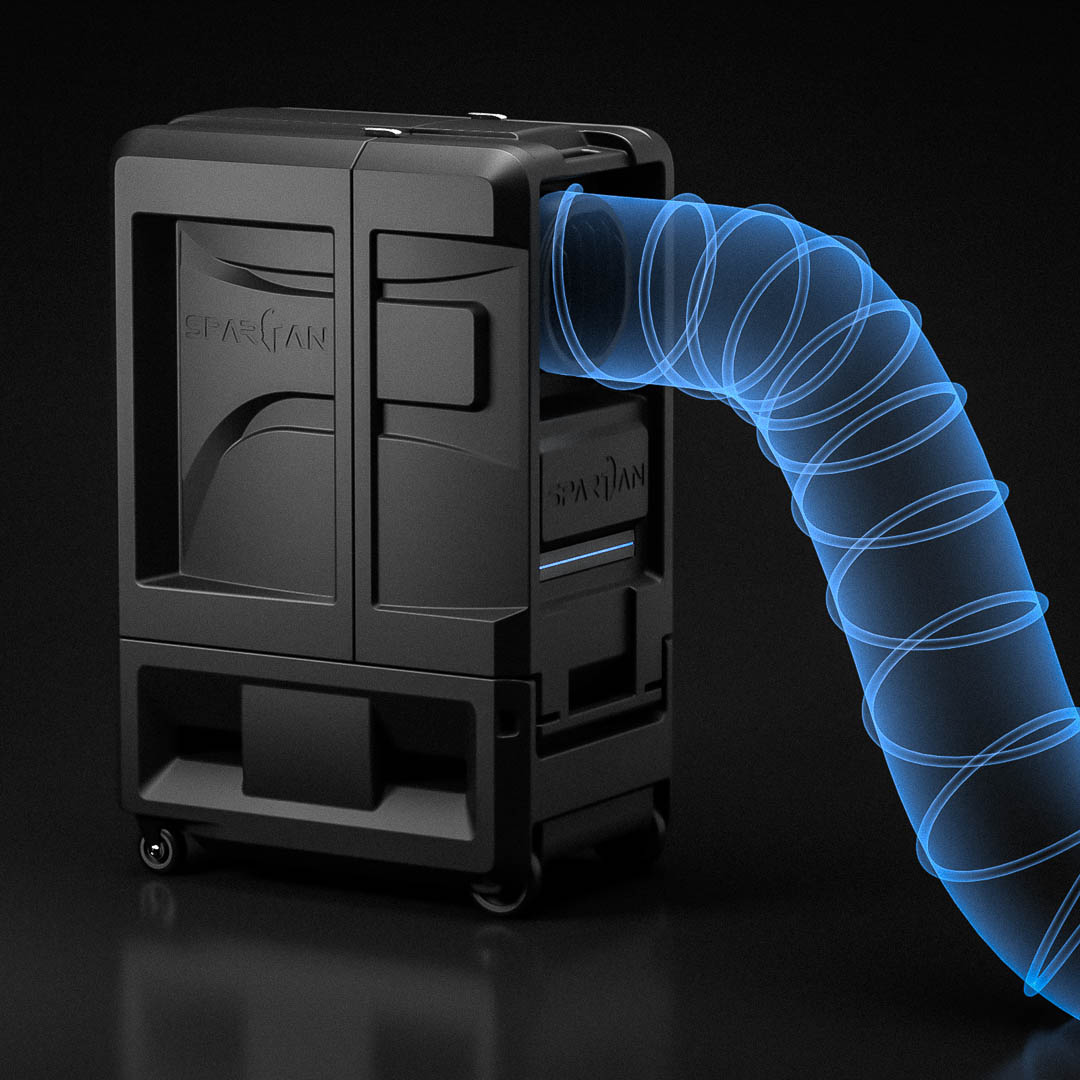 Connect flexible ducting for unparalleled versatility.
Built-in forklift slots for fast and effortless deployment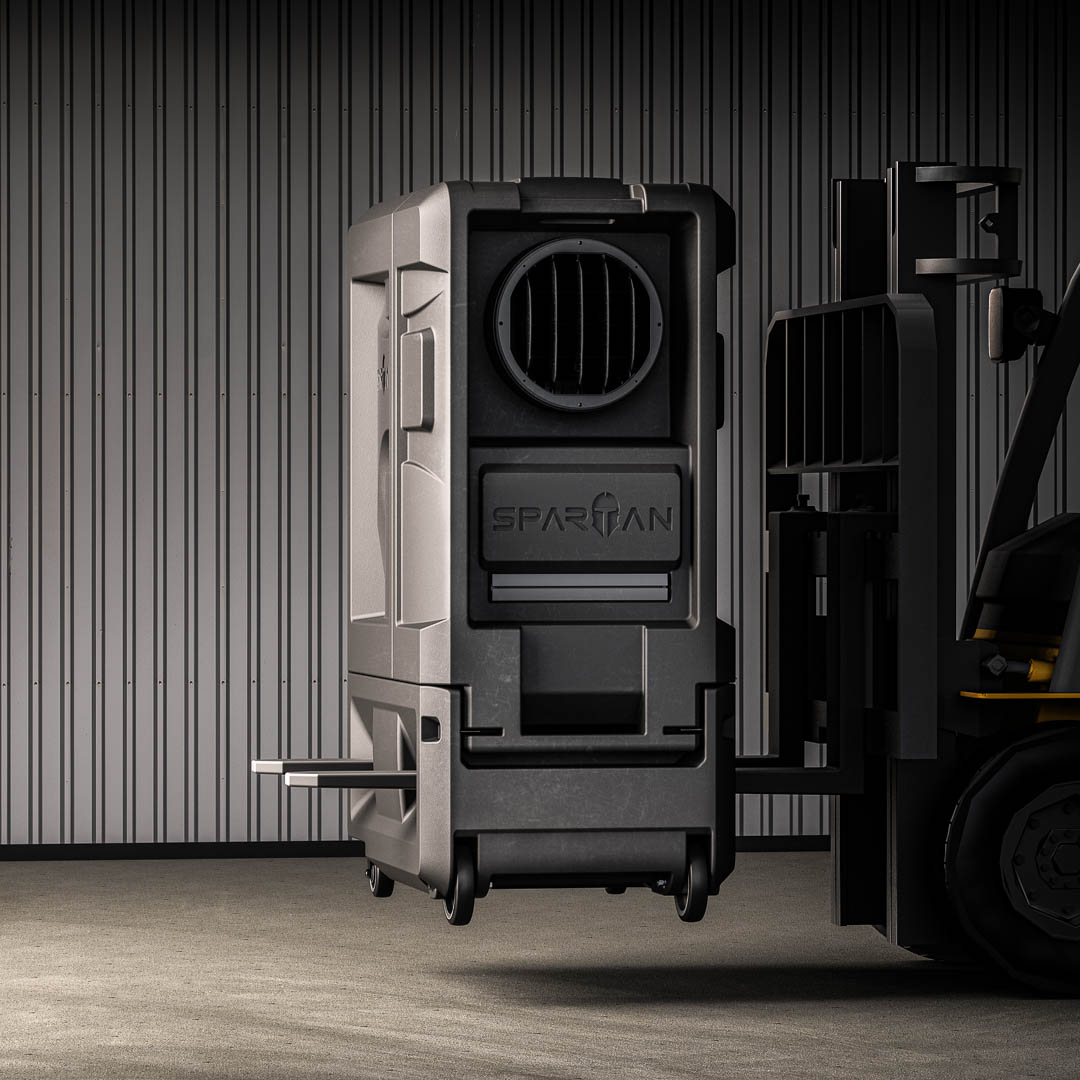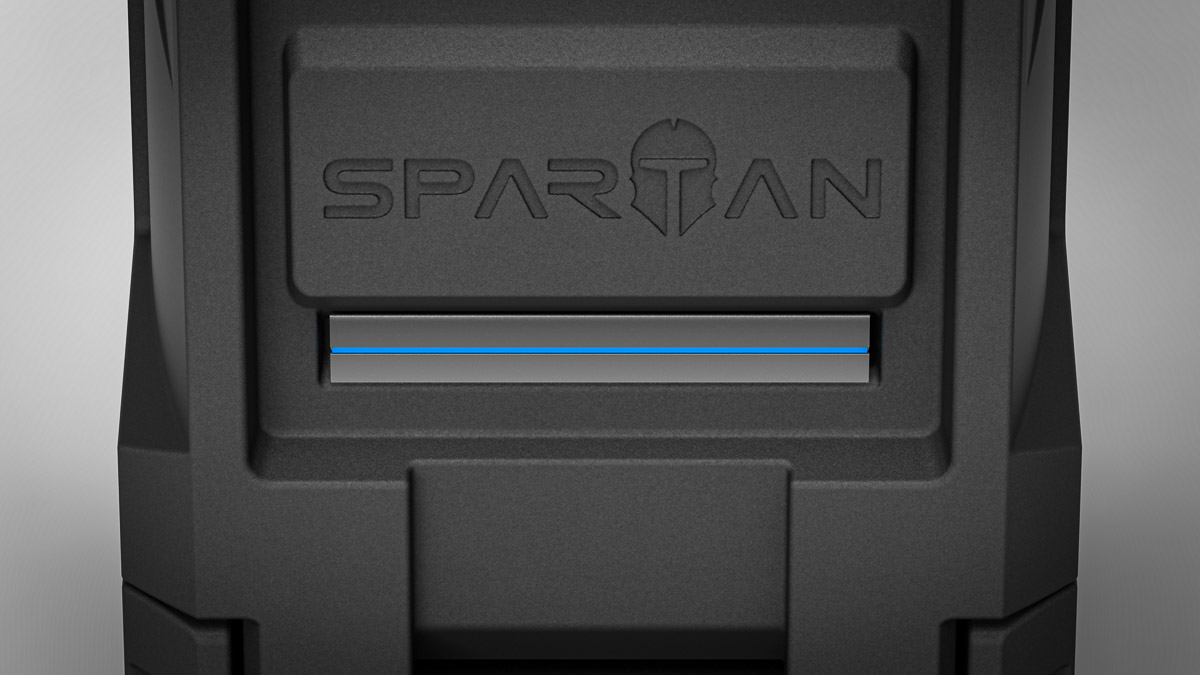 Spartan's LED Indicator displays system status notifications and doubles as a customizable ambient light. If Spartan needs water or additional care, the LED Indicator will display a subtle alert.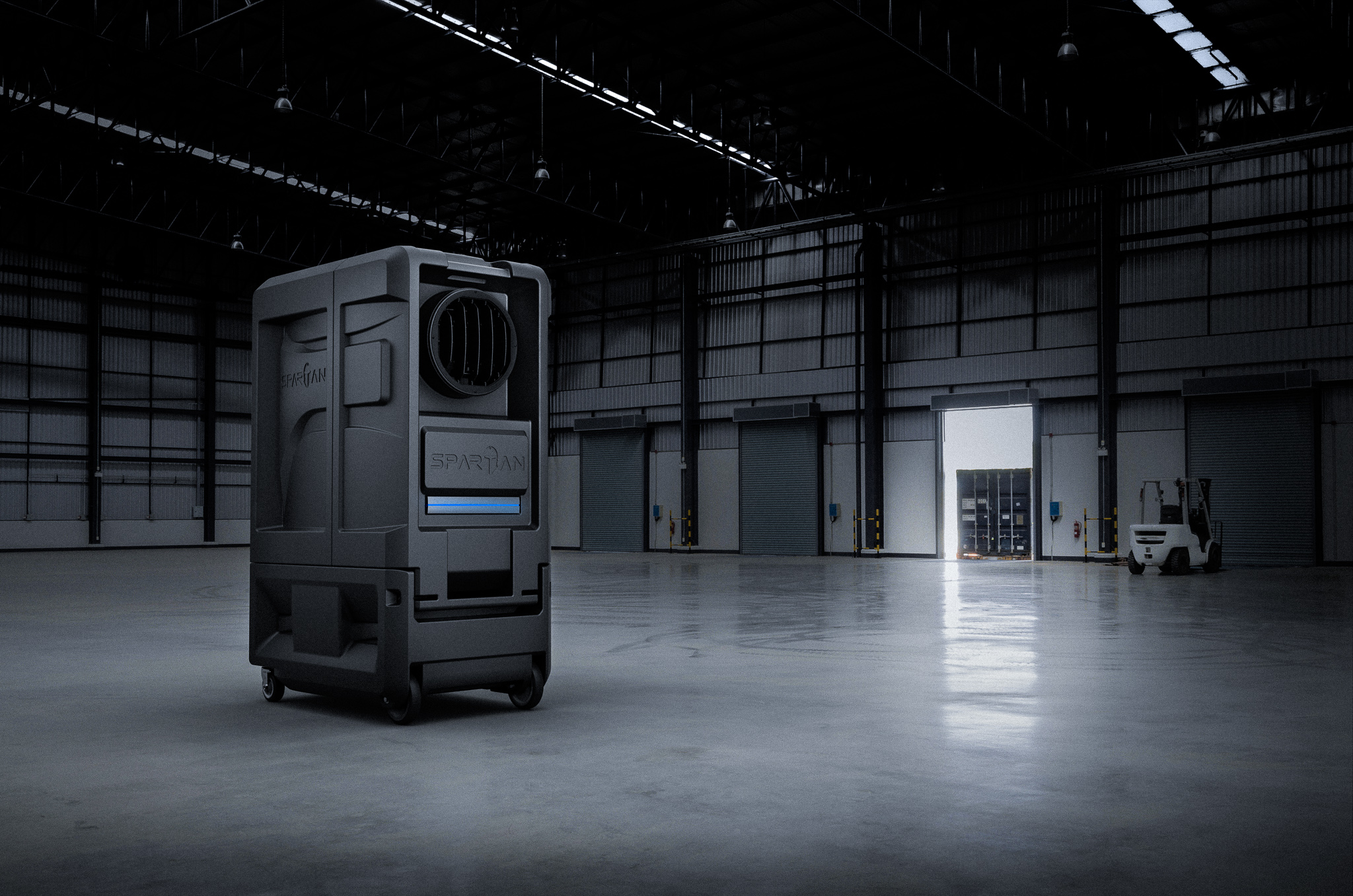 When modern technology meets evaporative cooling
Spartan's onboard computer system constantly monitors the surrounding environment. Once the system detects the maximum cooling level has been reached, it automatically adjusts water usage to save energy and preserve the lifespan of the evaporative media.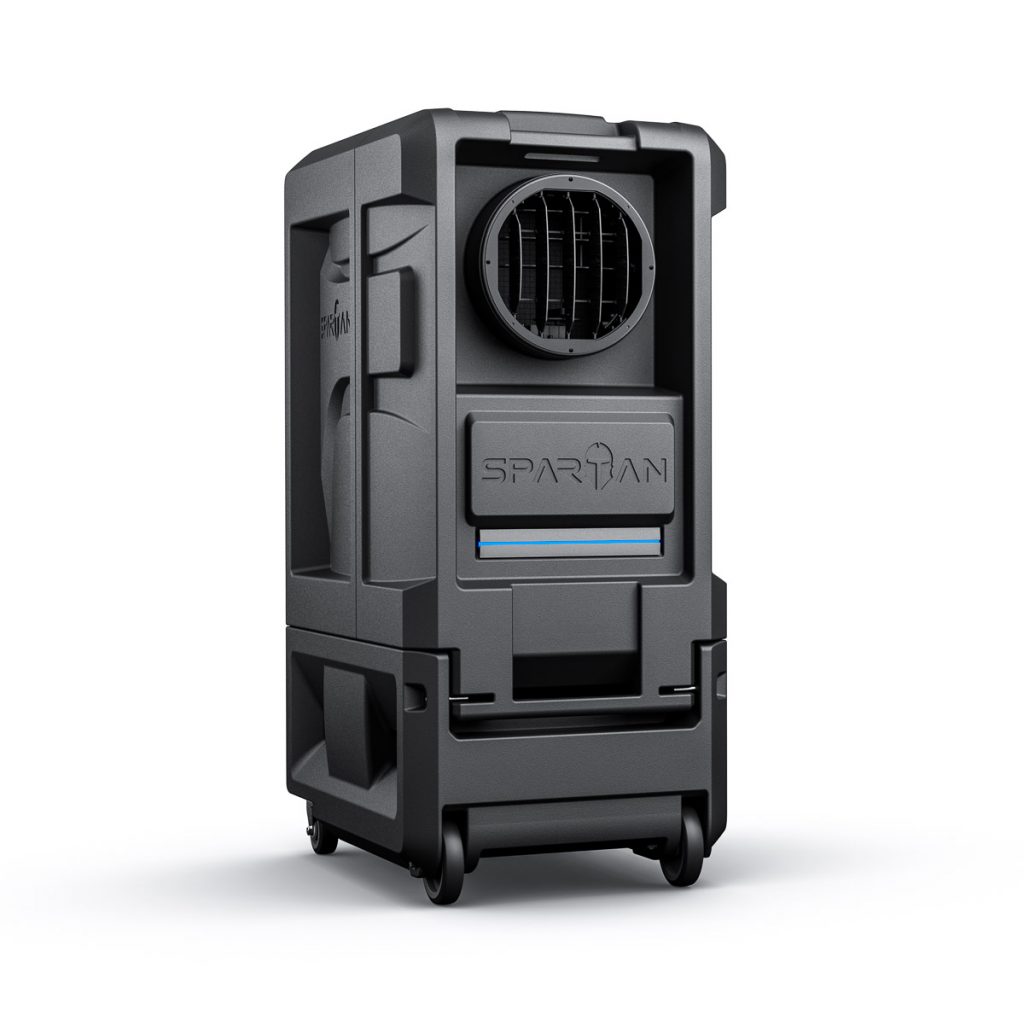 Quick and easy maintenance
Spartan's particle filter between the evaporative media and the water reservoir. This feature drastically reduces the time needed for cleaning while also protecting the water pump to increase longevity.
Modular system design
makes it easier to service or perform regular maintenance. As a result, in the long run, Spartan will require significantly less time and money to maintain compared to other systems on the market.
Dimensions and performance details
*Filters and Flexible Ducting are not included with the system.
Get in touch with a specialist today
Interested in special pricing or have additional questions? We're happy to help. Fill out this quick form below and one of our mobile cooling experts will reach out to you as soon as possible.